DIVERSE-OWNED. DIVERSE-LED.
DIVERSE-MADE.
Diverse Powered Brands™ is the premier centralized B2B global marketplace connecting diverse-owned, diverse-led and diverse-made brands to buyers, wholesalers, and supplier diversity managers across the entire beverage alcohol and hospitality industry.
Creating a space to easily identify and discover diverse suppliers in all categories of beverage alcohol including non-alc. ensures that those who are part of historically marginalized and disadvantaged communities have the same opportunity for economic empowerment.
Diverse suppliers include BIPOC, Disabled, LGBTQIA+, Veteran, and Women. Qualifying suppliers are companies that have diverse owners, companies that are third-party certified, brands that are diverse-led, and/or brands that are diverse-made. Read more about qualifications in our FAQs.
Diverse Powered Brands addresses the importance of sourcing from diverse suppliers which in turn supports economic empowerment and inclusion, building strong economics and communities.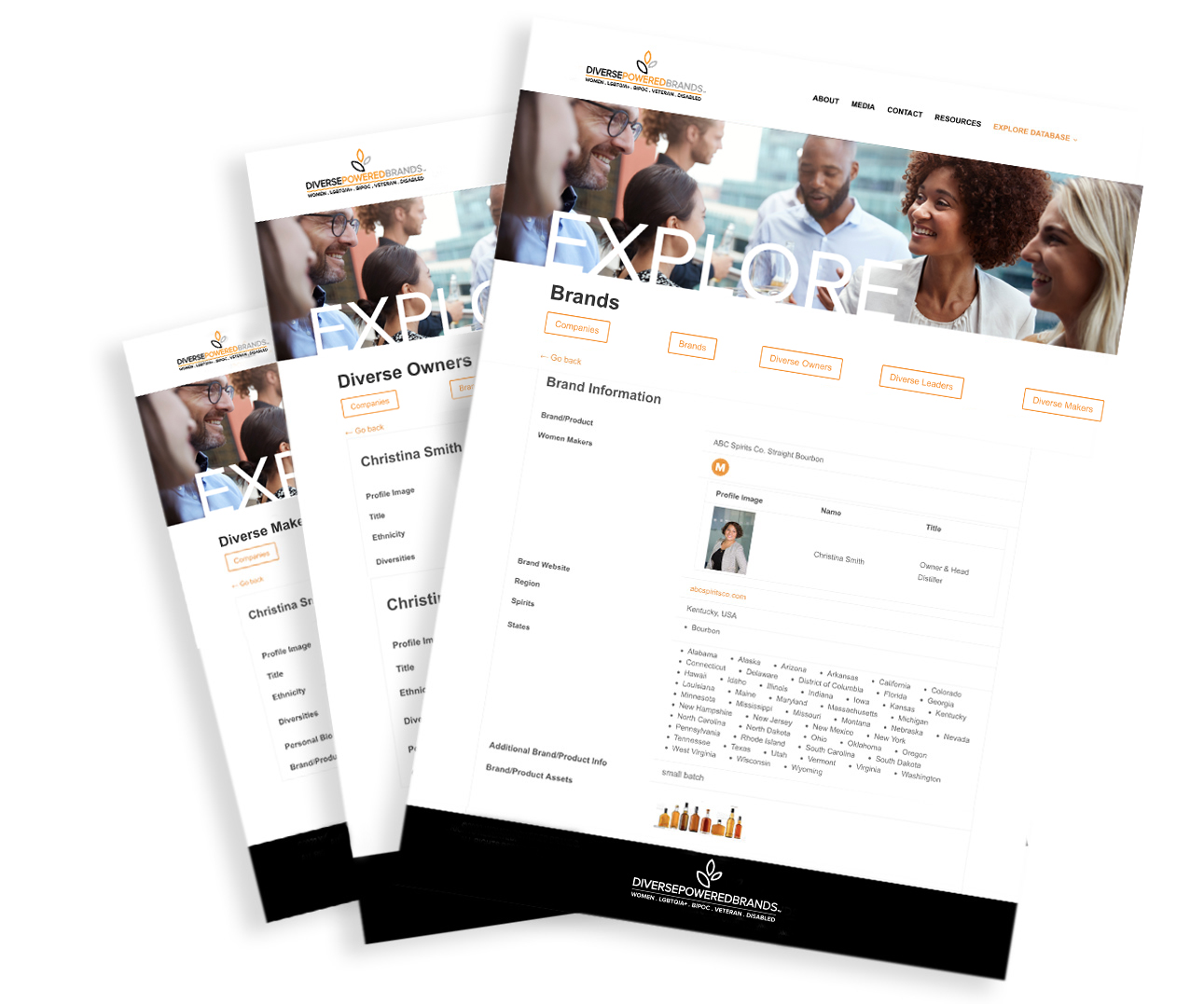 ARE YOU A DIVERSE SUPPLIER?
SHOWCASE YOUR COMPANY
ARE YOU A WHOLESALER?
BOOST SALES FOR QUALIFIED BRANDS
ARE YOU A BUYER?
DISCOVER DIVERSE
SUPPLIERS
Diverse suppliers are responsible to self-declare their diversity criteria before the brands are published and visible in the marketplace.
Diverse suppliers must renew annually to ensure that there has not been a change in ownership, leadership, or makers of each brand.
As stated in the Self-Declaration Form, if Company Ownership, Brand Leadership and/or Brand Maker changes anytime within the year prior to
annual renewal, company must login and update this information within 30 days and sign and resubmit the Self-Declaration form for approval.
We encourage you to verify the ownership status of a vendor/supplier/partner, particularly if you have a supplier diversity program at your company.