WHAT POSTIVE IMPACT DOES DIVERSE POWERED BRANDS PROVIDE?
Gartner predicts that 80% of B2B sales interactions between suppliers and buyers will occur through digital channels by 2025 making digital product catalogs a necessity to deliver the digital options buyer's demand.
DPB serves as a hybrid sales tool that adds tremendous value to the three- tier system by providing buyers and wholesalers a seamless, easy, and informative way to discover diverse suppliers across all categories of the alcohol beverage industry on one platform.
Diverse Powered Brands addresses the importance of sourcing from diverse suppliers which in turn supports economic empowerment and inclusion, building strong economics and communities.
According to McKinsey & Company, hybrid sales enable broader, and deeper customer engagement.
The most compelling reason why remote hybrid sales works is that wholesale sales reps can reach four times as many accounts in the same amount of time and generate up to 50 percent more revenue. Source: McKinsey & Company, The Future of B2B Sales is Hybrid
HOW DOES DIVERSE POWERED BRANDS PROVIDE A SOLUTION FOR ON/OFF PREMISE?
Buyers are empowered to explore, discover and research diverse-owned, diverse-led and diverse-made brands across all bev alc categories 24/7/365 all on one platform.

A centralized B2B digital catalog eliminates the need for buyers to visit multiple sources or websites to research and discover diverse brands making the process faster and more efficient.

DPB standardizes company information, product descriptions, fonts, images, videos with specifically designed templates for a more consistent experience. For companies that are certified as a diverse supplier, drop down to add type of certification, certification number and expiration date.

DPB brand pages can link directly to the wholesaler's own ecommerce platform for buyers to place an order directly – ensuring accurate pricing, inventory, delivery times, and customer satisfaction.

DPB includes resources that provide buyers with ideas on creating unique campaigns, LTO's, activations, and promotions with the brands, satisfying their diverse consumers.

DPB is a trusted resource. Requires signed declaration form and annual renewal ensures that all diverse brand information is truthful and up to date.
HOW DOES DIVERSE POWERED BRANDS ELEVATE BRAND EXPOSURE?
DPB supports diverse suppliers while in their incubation phase by providing valuable education and industry-specific resources and virtual master classes led by industry experts.

A centralized B2B digital product catalog provides suppliers a cost-effective marketing tool to extensively showcase their products and control their company and brand pages 24/7/365.

Suppliers are empowered to personalize their content, share robust brand stories supported by marketing messaging, assets, photos, bios, accolades, awards, and videos to differentiate themselves from competitors.

Standardized templated pages for all brands ensures equitable visibility regardless of their size or distribution status.

DPB in-person and virtual events provide diverse suppliers opportunities to showcase their products and pitch their brand to potential wholesalers, buyers, industry experts, and investors. (Example: June 28, 2023, Pitch Day at Target in Minneapolis)
HOW DOES DIVERSE POWERED BRANDS PROVIDE A SOLUTION FOR WHOLESALERS?
DPB creates new marketing opportunities for brands of all sizes, creating efficiencies for wholesalers integrating into their own ecommerce platforms.
Real-time, up-to-date brand data maintained by the suppliers reducing labor costs incurred by the wholesaler.
Comprehensive brand information makes it easy to create sales presentations helping sales representatives get more out of each selling opportunity.
Sales representatives have more resources available at their fingertips to sell more effectively without having to spend a lot of time gathering brand information.
Wholesalers are empowered to explore, discover and research new brands across all categories in the beverage alcohol industry 24/7/365 all on one platform.
For small and medium-sized wholesalers, DPB provides equity with a tool to keep up with the rapid pace of technological advancements.
BY 2025
---
companies expect more
than a 50% increase in their
diversity spend goals.
Source:
The Hackett Group's 2021 Supplier Diversity Study
WOMEN-OWNED
---
businesses are currently the top
diversity category globally.
Source:
The Hackett Group's 2021 Supplier Diversity Study
58%
---
of Americans consider themselves
conscious consumers, and
shoppers are becoming increasing
mindful of their purchases.
Source:
The Business Journals July 2021
ALMOST ONE-FIFTH
---
of Millennials also said diversity
influences where they spend their
money, such as with businesses owned
by women, LGBTQ+ individuals,
Black Americans and other
people of color.
Source:
TD Bank's annual Consumer Spending Index 2021
GEN-Z
---
Are the Most Conscious Alcohol Consumers
Source:
Drizly
WOMEN
---
will pay more for or walk away from brands based on how they support the advancement of women.
Source:
Kearney 2020 Women Consumers Survey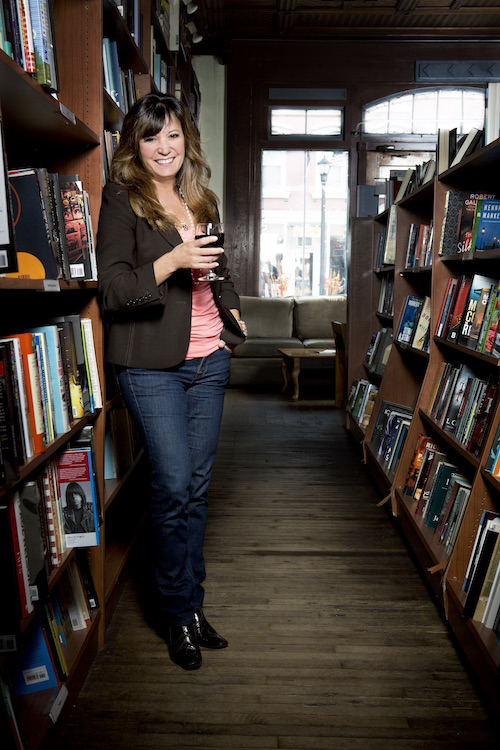 About Deborah Brenner, Founder, Diverse Powered Brands™
Focusing on the "E" in DE&I, was the driving force for Deborah Brenner, Founder of Diverse Powered Brands, to form a new company and self-fund a team of developers and designers to bring her idea to fruition.
Through conversations with her extensive network, and after analyzing the data, Deborah recognized that buyers who were looking for diverse brands that their conscious consumers were demanding, didn't have a centralized place to discover them and suppliers who were making amazing products were simply not being noticed. To level the playing field and empower suppliers to showcase their companies, boost sales for qualified brands within wholesalers, and enable buyers with a tool to discover diverse suppliers, a new digital catalog needed to be built.
Beginning in 2021, Deborah, her team of developers, designers and marketers took a collaborative approach across the three-tier system. Deborah tapped into the expertise of suppliers, wholesalers, retailers, and beverage alcohol attorneys during the development phase to ensure this new tool goes beyond being a database, but a fully functional B2B digital catalog focused on differentiating factors that would position diverse suppliers for sales growth and give the buyers the information they had been seeking. Specifically, wholesaler input was critical to ensure that the Diverse Powered Brands platform was three-tier compliant for U.S. users and all proprietary information, pricing, and ordering of products was done securely within the wholesalers' own ecommerce and ordering systems.
Deborah continually engaged senior executives and requested feedback from companies such as Allied Beverage Group, Breakthru Beverage Group, Brown-Forman Corporation, Costco Wholesale, Diageo, Drizly, E. & J. Gallo Winery, H-E-B, J. Lohr Vineyards & Wines, Liberation Distribution (LibDib), Lobos 1707, Martignetti, MHW, Patina Restaurant Group, ReserveBar, Republic National Distributing Company (RNDC), Southern Glazer's Wine & Spirits (SGWS), Target, and Walmart.